Boquete // Panama's Fertile Mountain Town
The small town of Boquete sits in the highlands of Panama's Chiriquí province, snugly fitted into a lush valley and surrounded by towering mountains, gushing streams, and abundant coffee farms. Though once a sleepy mountain town forgotten by time, Boquete is beginning to see more and more tourists these days, and for good reason – its natural beauty is astounding and its range of activities spectacular. Panama's only volcano, Volcán Barú, lies only 9 km away, providing visitors with excellent hiking, nature viewing, and camping. Boquete's other attractions include white-water rafting, canopy zip line tours, hot springs, botanical gardens, and more.
The town of Boquete, with a resident population of about 9,000, lies on the east side of Volcán Barú, amidst an area bursting with life and vitality. Flower farms and coffee plantations dot the hillside, while friendly locals and eager tourists shuffle throughout the town square. Although it may appear as though Boquete's tourist credentials are obvious, in fact, the town has only recently begun to receive international attention.  Known for ages throughout Panama for its coffee, oranges, and annual flower festival, it was not until the mid-1990s that Boquete began receiving more than just a handful of tourists. At first, it was mainly just backpackers and the adventurous sort – those looking to climb the volcano or soak in the hot springs. However, when the North American magazine Modern Maturity rated Boquete as being one of the top six places in the world to retire in 2001, the older crowds began to roll in. Today, Boquete has a decently sized retiree community, most of who live in the hills just outside of town. Each year sees more and more ex-Pats, foreign investors, and new businesses being built. Still, Boquete has done well by retaining its small town charm, continuing to remain a uniquely picturesque, friendly, and refreshing place to visit.
A quick walk through town reveals why Boquete has remained in the Panamanian limelight – enclosed within a lush valley and bordered on the east by the swift Río Caldera, Boquete is quaint, clean, and calm. The downtown is composed of an assortment of shops, eateries, cafés, and parks. There is a wide range of amenities and services, including a 24-hour grocery store, several banks, and a few tourism agencies. The town square is located in the heart of it all, a shade-drenched spot filled with benches and locals. From here, the town branches out slowly into the hills, becoming increasingly more picturesque the farther one goes.
The countryside hosts an assortment of coffee farms and gardens, most of which can be toured. Visitors will likely enjoy an afternoon stroll through the quirky gardens of El Explorador and Mi Jardin, which contain well-groomed flowerbeds and ponds interspersed with wacky objects. For those interested in the animals, a trip to the wildlife sanctuary of Paradise Gardens is highly recommended. It hosts a menagerie of critters, which often include Geoffrey's tamarins, white-faced capuchins, parrots, toucans, ocelots, and more.
Visitors looking for physical activity will likewise be satisfied. Volcán Barú is the highest point in Panama – 3,475 meters – with views from the top that stretch to both the Pacific and Caribbean coast. The volcano, which is part of the larger national park, is a burly 13 km hike to the top; however, after only 2 km on the trail, expansive vistas of the valley and the surrounding hillsides can be enjoyed. The Sendero Los Quetzales is another popular trail amongst hikers. Skirting along the north side of Barú, Sendero Los Quetzales ends in the pristine mountain town of Cerro Punta, and gives hikers the possibility of spotting one of the resplendent Quetzal birds for which the trail is named.
If hiking isn't your cup of tea, other activities within the Boquete area include white-water rafting, rock climbing, paintballing, zip-lining, four-wheeling, and horseback riding. Naturally, the best way to relax after a long day of activity is in the Los Pozos de Caldera hot springs. Situated a few kilometers southeast of Boquete, the rustic hot springs border a secluded stretch of forest along the Río Chiriquí and vary in temperature. Needless to say, their soothing waters will melt away any tension that may have developed during the day.
Every year in the middle of January, Boquete throws the Feria de las Flores y El Café, a fair which showcases the area's quotecorner.com/online-pharmacy.html colorful flowers and fresh coffee. Its festivities, which include dancing, music, exhibits and more, draw thousands of Panamanians from throughout the country to Boquete, transforming the often-quiet town into a playground of merriment and activity.
Boquete is a 45-minute drive from the transportation hub of David, along a scenic highway that gives wonderful views of the rolling hillside. The alpine town of Cerro Punta is just on the other side of Volcán Barú, and can be accessed by road from David. Impossibly picturesque and temperate, Cerro Punta allows easy access to the Parque Internacional La Amistad.
From Boquete, you can travel from mountains to sea, from cloud forests to rainforests, from mangroves to pristine white sand beaches and uninhabited islands, all in a single day.
A fertile valley and a mecca for outdoor recreation enthusiasts, birdwatchers, backpackers & ordinary folks just looking for a reprieve from the hustle and bustle of the city. Recognized as one of the most uniquely bio-diverse places in the world, the region's unique micro-climate provides ideal growing conditions for tropical fruit, exquisite orchids, and coffee plantations.
The expansion of Boquete's tourism industry, though still in its infancy, is evident by the many different options for lodging and dining as well as outdoor recreation activities available to the local tourist. Whether you prefer hiking or hammocking, hostels or luxury hotels, paddling or peddling, we are eager to help make your visit to Boquete extraordinary!
Please don't hesitate to Contact Us if you need help with your trip logistics; if you need more information, CLICK HERE for Our Tours.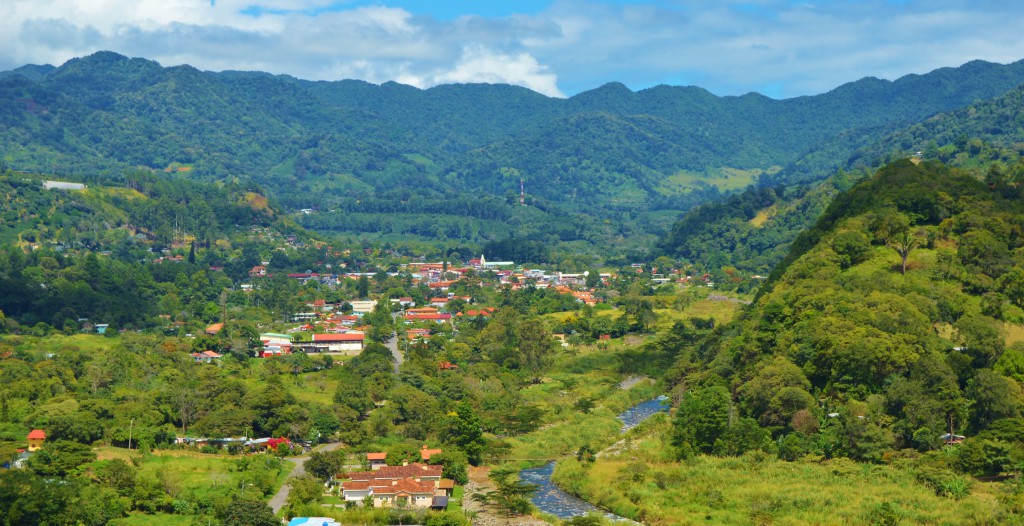 Traveling to Boquete
See our "Getting to Boquete" Page for all the details of how to get here and where our office is located.
The Chiriqui Province
Within its borders, the Chiriqui province offers the opportunity to travel from the mountains to the sea, from cloud forests to rainforests, from mangroves to pristine white-sand beaches, all in a single day. This geographical diversity, coupled with an abundant variety of plant and animal life, provides visitors with countless options for enjoying their time here and BOA has been instrumental in making those exciting Panama vacation adventures possible.
Panama boasts of more than 1,600 miles of oceans coastline, and the Chiriqui coast is among the finest available. The waters here are teeming with some of the finest world-class fishing, including species such as black marlin, yellow fin tuna, and red snapper. The great surf is also well-known throughout Central America and Panama surfing is regarded as some of the finest in this part of the world.
Moving inland, the abundant rains and soaring elevations of the Chiriqui Highlands create plenty of opportunities for whitewater kayaking and excellent freshwater fishing. The rainforests are filled with over 1,000 species of birds and animals, allowing for exciting mountain bike tours, hiking in La Amistad National Park and some of the finest birdwatching in Panama.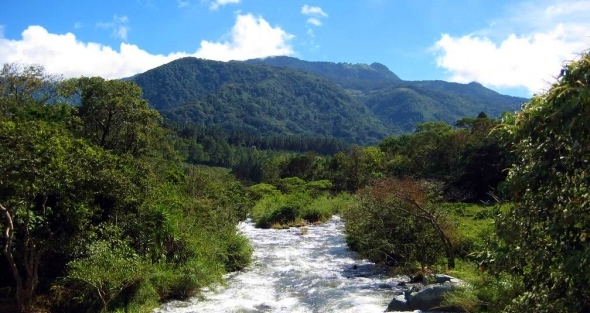 Volcan Baru
Majestic Volcan Baru offers hikers its once-in-a-lifetime view of both the Atlantic and Pacific oceans from the summit. For those who simply enjoy the beauty of nature, the town of Boquete is renowned as an outstanding international tourist destination and the top place to retire in Panama.
No matter what type of adventure a visitor seeks, with its intimate knowledge of the region and the use of the professionally trained guides, Boquete Outdoor Adventures is sure to create a spectacular adventure vacation.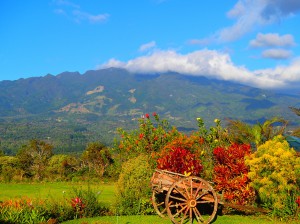 .Health nutrition is an momentous part of leading a wholesome lifestyle. How can medicaments help us? There isn't anything you can't buy online anymore. For example Temovate cream is a topical corticosteroid. This therapy works by despondent the formation of varied chemicals that cause itching. There are medicaments only for children. What about how much does levitra cost and generic levitra online? When you order remedies like Levitra you have to discuss with your physician about levitra vardenafil. Many companies describe it as levitra generic. A overall sexual appeal among men is the erectile malfunction. Several men take more drugs later in life and some have sexual side effects that result in impotency. Hormones fuel desire. This problem is best solved with professional help, usually through counseling with a able sex therapeutist. Certified doctor can can offer some treatments that is better for you and your partner. Some medications are not suitable for people with certain conditions, and on occasion a medicament may only be used if extra care is taken. Certainly, you and your sex therapist can determine if Levitra or another medicine is appropriate for you.
.