All-Inclusive Multi-Day Expeditions in Panama with Lodging!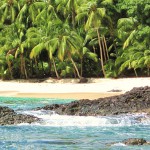 Panama is host to such a diverse array of wildlife and ecosystems, making recreational opportunities endless. Boquete Outdoor Adventures, located in the highlands of the Chiriqui Province, enjoys a rare geographic proximity to both the Caribbean and Pacific, as well as to tropical cloud forests, rainforests, mangroves, mountains and beaches. This allows us to offer Multi-Day packages that you can't really find elsewhere in Panama!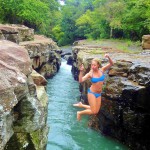 We have the guides, gear & logistics nailed down to customize an itinerary for your private group that encompasses a variety of environments and activities cheapambienpriceonline.com such as surfing,
whitewater rafting, night hiking, day hiking, island hopping, whitewater kayaking, backpacking, canopy zip lining, horseback riding, bird watching, & sightseeing.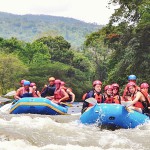 Any of the following combo package trips can be customized to fit your needs. For example, if you only have 4 full days, you can still do the 5-day "Totally Chiriqui" Package. If you have more time in Boquete, but would like free time, a smaller 2 or 3-day Package can still be spread out over the days for your needs.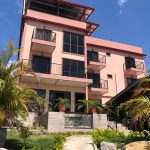 Add on lodging to your tour package for even greater savings! Brand new and budget-friendly, we've chosen Buena Vista Boquete to partner with our tour packages. Buena Vista in located just over .5 mile from our office and has the only rooftop patio in downtown Boquete with 360° views of this gorgeous mountain town.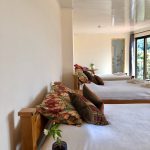 With a total capacity of 50+ people, Buena Vista offers single beds in a comfortable dorm with balconies, private rooms with bunk beds for up to 5 people, and private rooms with balconies for 1 to 6 people depending on the room. From the solo backpacker to the family to the large tour group, Buena Vista provides diverse accommodations to meet the needs of our diverse clients.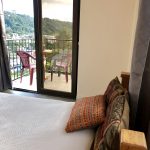 Every room has a beautiful view, free Wi-Fi with Smart TVs, and access to the rooftop patio. Buena Vista also offers a shared kitchen so that you can have a quick morning breakfast before heading out on your Boquete Outdoor Adventure tours!
Be sure to inquire into our lodging and tour packages. See a few examples here. For the best rates, book Buena Vista Boquete through us or with Buena Vista Boquete directly here. Otherwise, you can book Buena Vista Boquete through booking.com. Click Here for Website.
*Please Contact Us for special group pricing.
Visit Our Instagram @boqueteoutdooradventures