All-Inclusive Multi-Day Expeditions in Panama !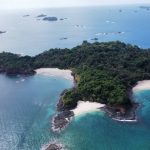 Panama is host to such a diverse array of wildlife and ecosystems, making recreational opportunities endless. Boquete Outdoor Adventures, located in the highlands of the Chiriqui Province, enjoys a rare geographic proximity to both the Caribbean and Pacific, as well as to tropical cloud forests, rainforests, mangroves, mountains and beaches. This allows us to offer Multi-Day packages that you can't really find elsewhere in Panama!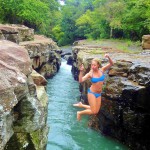 We have the guides, gear & logistics nailed down to customize an itinerary for your private group  with
whitewater rafting, day hiking, island ,volcano 4×4 sunrise, canopy zip lining, Coffee tours, Mini canyon, waterfall hikes and Panoramic.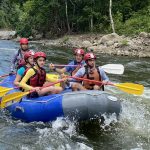 Any of the following combo package trips can be customized to fit your needs. For example, if you only have 4 full days, you can still do the 5-day "Totally Chiriqui" Package. If you have more time in Boquete, but would like free time, a smaller 2 or 3-day Package can still be spread out over the days for your needs.
Visit Our Instagram @boqueteoutdooradventures