Price: $30 per person    Duration: Half Day
See the highlights of the Boquete valley in this Panoramic sightseeing tour, featuring the best of flowers, coffee fields, views and vistas.
What's Included:
Bilingual Guide
Driving tour of Boquete
Interesting Boquete history and information
Whitewater Rafting Highlights:
Boquete Valley highlights
Castle, Waterfalls, Vistas
Coffee and Agriculture Farms
Panoramic Sightseeing Tour Description:
It doesn't get better than the whitewater rafting in Panama! With several world-class whitewater runs in Panama's Chiriqui province alone, there is no Central America paddling destination more extraordinary than Panama! The combination of the region's topography, abundant watersheds, and incredible biological diversity make Panama an extraordinary whitewater river rafting destination.
The whitewater rafting routes that our experienced guides will select for your trip will depend on water levels from dam release for the trip day, your prior rafting experience, skill, and desire. Our jungle run provides amazing scenery, one of the best riverside lunches in Panama, as well as some celebratory beer and sodas at the end.
For rafters of all experience, we'd love to get your group out on the rivers of Panama with several classic Class II and III runs that offer only super-fun whitewater rafting! Based on rainfall, water levels, and season, we select from the Rio Chiriqui Viejo, Rio Fonseca, Rio Gariche, Rio Chiriqui, as well as many others. See a list of our rivers here.

If you are young or young-at-heart, and are looking for an adrenaline-filled glimpse of what makes Panama's whitewater famous around the globe, then a Boquete Outdoor Adventures whitewater rafting trip is a must-do for you!
Price:
**Special Price: $30 per person (reduced for a limited time).**
Add on lodging for even greater discounts on your Panama vacation!  Be sure to inquire into our lodging and tour packages!  See a few examples here. For the best rates, book Buena Vista Boquete through us or with Buena Vista Boquete directly here.  Otherwise, you can book Buena Vista Boquete through booking.com.
Internet Special prices are subject to change at any time.
Discount price is not available on existing or third-party reservations.
Must reserve first directly with Boquete Outdoor Adventures.
Special price may not be available during holiday weeks or peak season dates.
Holiday Rate is $35 per person.
Reserve your space directly with us. BOOK NOW!
Time:
Morning Tour: 9:00am – 12:00pm
Afternoon Tour: 2:00pm – 5:00pm
Location:
Boquete, Chiriqui Province, Panama. How to get to Boquete.
Weather:
The tour is unaffected by weather. Most of the tour is in a vehicle so even during the rainy season months, the Panoramic Sightseeing Tour is a great option during the afternoons when other tours may not be available. Trip will not be cancelled due to weather.
Approximate Tour Schedule (approximate times that can change daily):
1:50pm – 2:00pm – Meet in office **Please be on time to not keep other guests waiting**
2:00pm – 5:00pm – Guided drive around Boquete Valley to see the best highlights
Meeting Place:
At the BOA Office in Plaza Los Establos on Main Street in Boquete. How to get to our office in Boquete.
Lodging Options:
There are various hotel options in Boquete to fit your specific budget and preferences. We offer special lodging partner pricing with Buena Vista Boquete and can easily make your reservations. See some of our packages here.For the best rates, book Buena Vista Boquete through us or with Buena Vista directly here.  Otherwise, you can book Buena Vista through booking.com.
Trip Notes:
Tour guide is bilingual.
Trip details may change due to severe weather or unforeseen events.
What To Bring:
Camera
Comfortable Clothes
Comfortable Shoes
Water Bottle
Windbreaker or Rain Jacket
Contact Us for Your Panoramic Sightseeing Tour Now!
Top
Featured Multi-Day Packages
More Days in Panama?
Panama Package Tours and Specials
Interesting and Exciting! – Best that Boquete has to offer – Whitewater Rafting, Coffee Tour of a gorgeous Fair Trade plantation, and Hiking in the cloud forest of…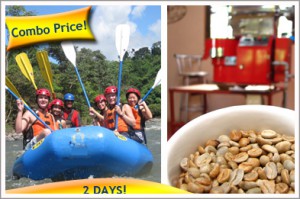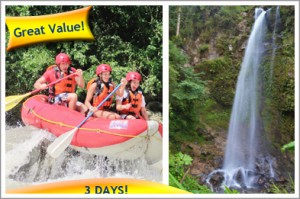 3 Days and 4 Adventures! – Whitewater Rafting, Island Trip, Waterfall and Wildlife Hiking, and a Coffee Tour in the best…
Extraordinary Adventures! – Panama Mountain and Island Tour – Whitewater Rafting, Coffee, Hiking, Zip Lining, Horseback Riding, and an Island Trip with Snorkeling with…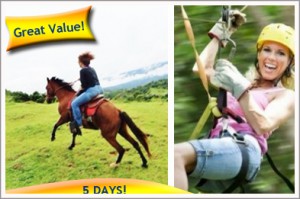 Panama Panoramic! – Experience everything you can do in Panama with this jam-packed itinerary with all the details taken care of! Highlights include the Panama Canal, Whitewater Rafting, an Overnight Island Trip to see monkeys and…