Panama's Boquete Outdoor Adventures
Boquete Outdoor Adventures is Panama's premier provider of all-inclusive custom whitewater rafting, snorkeling, sea kayaking, whitewater kayaking, island trips, coffee tours, cloud forest hiking, bird-watching, multi-day packages, and family adventure vacations. Book your adventure tour in Panama directly with us, the provider of all-inclusive eco-adventures in the beautiful valley of Boquete, Panama.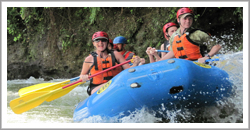 Whitewater rafting in Panama is extraordinary! Fun for everyone, get an adrenaline-filled glimpse of world-famous whitewater rafting.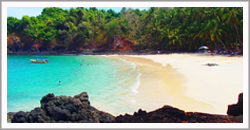 Paradise Found! – Panama Island Tour – Explore, Relax, Sea Kayak, and Snorkel on Isla Bolanos, one of the uninhabited volcanic islands in the Golfo de Chiriqui National Park.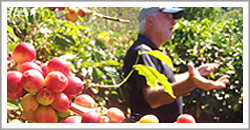 Visit Finca Dos Jefes and take part in the exciting process of bringing coffee from the cherry to the cup during this Panama coffee tour. Morning and afternoon tours are available daily.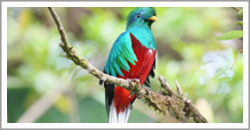 Panama Bird Watching is unbelievable. With gorgeous cloud forest trails, explore one of the last natural habitats of the Resplendent Quetzal in the National Park of Volcan Baru.
Top
Panama's Boquete Outdoor Adventures
Do you want an unbelievable adventure in Panama? Book your tours directly with us and receive the quality and service that your vacation really deserves. We have been providing amazing Panama experiences to each and every one of our guests since 2004.
We specialize in white water rafting and kayaking in Panama, gorgeous island trips to the Golfo de Chiriqui National Park for snorkeling and sea kayaking. During the humpback whale season (August – October), thousands of Humpback whales migrate to the tropical waters to nurse their young. Book your tour now to enjoy your spectacular adventure vacation in Panama.