Facts about Panama
Panama: The Facts
The following facts illustrate important components of Panama – from its climate to its culture – and are intended to provide travelers with background information about this country.
The Basics
Location: Between 7° and 10° North Latitude and 77° and 83° West Longitude.
Area: 75,520 km2 (29, 160 sq. mi).
Land Borders: Total 555 km (345 mi): 330 km (205 mi) with Costa Rica and 225 km (140 mi) with Colombia.
Total Coastline: 2,850 km (1,771 mi). The Caribbean coastline measures 1,160 km (721 mi), while the Pacific coastline measures 1,690 km (1,050 mi).
Capital City: Panama City.
Provinces: Bocas del Toro, Chiriquí, Coclé, Colón, Darién, Herrera, Los Santos, Panamá, Veraguas.
Comarcas: Emberá, Guna Yala, Ngöbe-Buglé.
Highest Point: Volcán Barú at 3,475 meters (11,400 ft.).
Lowest Point: Sea level at 0 meters.
Length of Panama Canal: 80 km (50 mi).
Temperature Range: 70-90°F (21-32°C) in lowlands, 50-66°F (10-19°C) in highlands.
Average Rainfall: 178-328 cm (70-129 in).
Average Humidity: 80%.
Population: 3.5 million (2011).
Population Growth Rate: 1.41% (2012).
Population Density: 47.31 per sq. km (2012).
Ethnicities: 70% mestizo (Spanish and Native-American and African), 10% Africans/mulattoes, 10% Caucasian, 6% Native Americans.
Official Language: Spanish.
Religion: Roman Catholic, Protestant.
Dialing code: 507.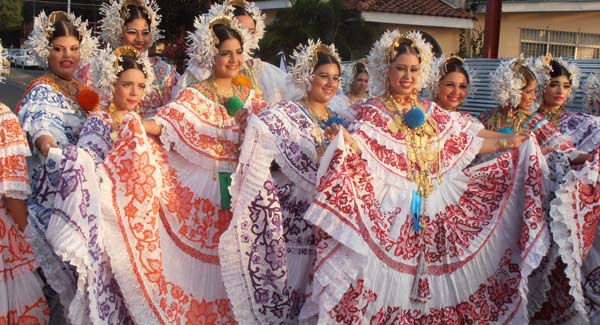 Quality of Life
Life Expectancy: 77.96 years.
Life Expectancy of Men: 75.18 years.
Life Expectancy of Women: 80.86 years.
Fertility Rate: 2.48 births per woman.
Literacy: 93%.
Poverty Rate: 29%.
Sanitation Standards: 75% have access to basic sanitation and 97% have access to potable water. There are, however, large differences between urban and rural settings.
Telephone Access: 560,200 main lines in use, 6.735 million cell phones in use (2011).
Internet Access: 11,022 internet hosts (2012), 959,800 internet users (2009).
Airports: 118, 55 with paved runways and 63 with unpaved runways (2012).
Roadways: 11,978 km (7,442 mi) total, 4,300 km (2,672 mi) paved and 7,678 (4,771 mi) unpaved (2002).
Railways: 76 km (47 mi) total (2008).
Waterways: 800 km (497 mi) (2011).
Ports: Balboa, Colón, Cristóbal.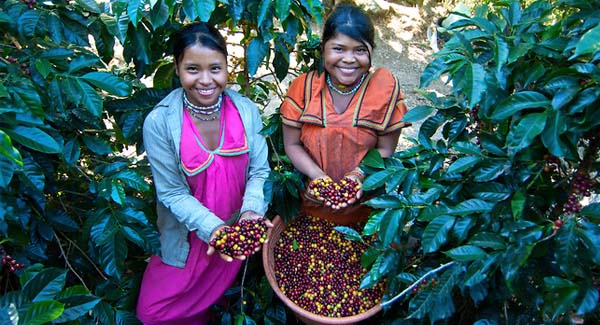 Government and Economy
Government Type: Constitutional Democracy, with a single-term, five year presidency.
Head of Government: President Juan Carlos Varela (elected July, 2014).
Legislative Branch: Unicameral National Assembly (71 seats; members are elected by popular vote to serve five-year term).
Independence Day: November 3, 1903 (separation from Colombia) and November 28, 1821 (from Spain).
National Constitution: Signed October 11, 1972 (has been revised several times).
Suffrage: 18 years of age (is universal and compulsory).
National Symbol: Harpy Eagle.
Currencies: US Dollar, Balboa.
GDP per Capita: U.S. $6,200.
Industry: Food processing, textiles, chemicals, machinery and metal products.
Exports: Coffee, cotton, bananas, tobacco, shrimp, lobster.
Agriculture: Coffee, sugarcane, bananas, cotton, beef, veal.