Panama Entry Requirements
Panama Entry Requirements
Panamanian entry requirements can be difficult to navigate. Government officials may say something different from the government website, and some rules seem to be in constant flux. That said, the website for Panama's immigration and naturalization office (http://migracion.gob.pa/) usually has the most up-to-date information. Before you travel to Panama, check it for visa and other entry requirements.
It's not difficult for tourists to enter Panama, especially those coming on flights from North America, Europe, or Australia. All foreign nationals need a passport that is valid for at least six months from the date of entry. Tourists must also be able to prove that they have at least US$500—cash, a bank statement, or a credit card usually works. The US$500 is usually only asked for at the overland border crossings and not the airport. Finally, all travelers entering Panama must have a return or onward ticket out of the country.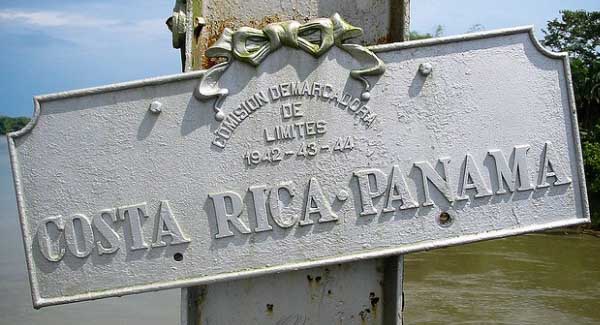 Visas
Panama divides tourists into two groups – those that need a tourist visa, and those that only need a passport.
1. ONLY NEED A PASSPORT – Citizens of the following countries only need a passport to enter Panama: Argentina, Australia, Austria, Belgium, Canada, Chile, Colombia, Costa Rica, Cyprus, the Czech Republic, Denmark, Estonia, Finland, France, Germany, Great Britain, Greece, Hungary, Iceland, Ireland, Israel, Italy, Japan, Luxembourg, Mexico, the Netherlands, New Zealand, Norway, Poland, Portugal, Slovakia, South Korea, Spain, Sweden, Switzerland, Singapore, Taiwan, and the United States. It is important to note, however, that this list can change. Check with your home embassy for the current requirements before traveling.
There are two types of visas for Panama, "stamped visas" and "authorized visas."
2a. NEED A "STAMPED" VISA – Countries including but not limited to: Dominican Republic, Ecuador, Georgia, Peru, Russia, Ukraine, Vietnam, and Zimbabwe. The so-called "stamped visas" let some travelers enter Panama several times throughout the year. This type of visa is only available through a Panamanian embassy or consulate, and the Panamanian authorities decide the length of the stay, which is usually 30 days per visit. Anyone who is eligible to visit Panama on a tourist card can apply for a stamped visa instead, although citizens of some countries are required to have a stamped visa. These countries include the Dominican Republic, Ecuador, Georgia, Peru, Russia, Ukraine, Vietnam, and Zimbabwe. As with other things in Panamanian officialdom, this list is subject to change.
2b. NEED AN "AUTHORIZED" VISA – Countries including but not limited to: Bangladesh, Cuba, Haiti, India, Pakistan, China, and South Africa. Citizens of some countries are required to have an "authorized visa," the most restrictive type of tourist visa. Like the stamped visa, this kind is only available through a Panamanian consulate or embassy. The officials will choose to either approve to decline the visa application, and will determine the length of stay. The majority of countries on this list are in the Middle East, Asia, Africa, or eastern Europe. These include Bangladesh, Cuba, Haiti, India, Pakistan, China, and South Africa, although the list is subject to change. The requirements can vary by consulate, so it's a good idea to check with one before beginning the application process. It's recommended to begin the application process at least a month before the start of travel.
Applicants for "authorized visas" will need to present the following documents:
A completed application form
A valid passport
A copy of the passport (including the pages that show entry and exit stamps)
A letter from a local Panamanian sponsor. The sponsor must also present a recent bank statement and utility bill. This letter can come from a Panamanian guide company or tour operator.
A copy of your ID or residence card from your home country
A copy of your most recent Panama visa, if applicable
Two passport-size photographs
Some consulates will require you to have proof of a round-trip as well. Considering this, it's recommended to have a refundable ticket in case the application is declined.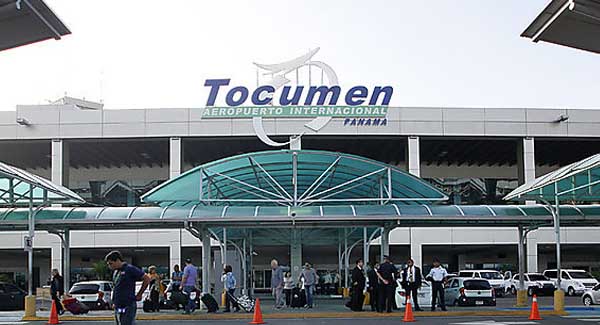 Arrival Airports
Most visitors get to Panama by air.
PTY – TOCUMEN INTERNATIONAL AIRPORT (Panama City): Panama's main international airport is the Tocumen International Airport (Aeropuerto Internacional de Tocumen), which is 25 kilometers (15 miles) east of Panama City. The airport recently underwent a multimillion-dollar expansion that has made it pleasant, modern and easy to navigate. It has good restaurants and a nice scattering of stores for shopping. Its airport code is PTY.
There is a domestic terminal in Tocumen Airport that may be increasingly used by international travelers to make connections to destinations in western Panama, most notably with Copa Airlines to fly to David in the Chiriqui Province.
The Tocumen International Airport has a branch of Panama's national bank (Banco Nacional de Panamá) as well as a few ATMS. There is also a Cable and Wireless office that sells phone cards and has internet, fax, and long-distance calling services.
PAC – ALBROOK INTERNATIONAL AIRPORT (Panama City): Albrook Airport is a small airport out of the Albrook Shopping Mall and Bus Terminal, nearby to downtown Panama City, and around 35 minutes from Tocumen. Air Panama Airlines facilitates flights to and from many destinations in Panama, as well as nearby countries (Colombia, Costa Rica). The most popular flights with Air Panama are to David (near Boquete) and Bocas del Toro, both under an hour flights. The Albrook airport code is PAC.
DAV – ENRIQUE MALEK INTERNATIONAL AIRPORT (David): The airport of David, called Enrique Malek International Airport, in Chiriqui, Panama is in the process of expanding its runway and may soon have international flights. Copa Airlines is now flying direct from many North American cities to David, with a layover for immigration in Panama City. This airport's official name is Aeropuerto Internacional de David "Enrique Malek," and its code is DAV.
BOC – BOCAS DEL TORO AIRPORT (Bocas del Toro): Finally, a few flights run between Costa Rica or Panama City and Isla Colón in Bocas del Toro, as well as David to Bocas del Toro (with Air Panama Airlines). Its airport code is BOC.

Border Crossings
There are three border crossings between Panama and Costa Rica via road: at Paso Canoas along the Pacific side and with the heaviest traffic along the Interamericana Highway, Sixaola-Guabito on the Caribbean side, and at Río Sereno in the highlands. Paso Canoas is along the Interamericana and is the most common crossing. The Sixaola-Guabito crossing is generally used by travelers coming to and from Bocas del Toro. The Río Sereno crossing is used infrequently as it is not very accessible in the mountains.  .
There are no roads linking Panama and Colombia. The Interamericana ends at the town of Yaviza in eastern Panama, around 80 km (50 mi) from the border—it is here that the infamous Darién Gap begins. Flying is undoubtedly the safest and easiest way to travel between Panama and Colombia, or doing a boat crossing between Carti and Cartagena.
When crossing a border, be prepared to show immigration officials both an onward ticket out of Panama and proof of having at least US$500. These are frequently asked for and they may not allow entrance without these items. When crossing in Río Sereno, be sure to bring a few copies of your passport information page, as they usually require it and there is no where to make any copies.
The borders are open every day and are generally easier to get through during regular business hours. Sundays are also good travel days in Paso Canoas with less freight traffic passing through. Travelers will have to walk across the border, and those that are traveling on bus are often expected to hand-carry their luggage to the other side. It usually takes about an hour to cross.
Extended Stays
The length of time that one can stay in Panama is not straightforward. Tourists can generally stay for up to  90 days, although 183 days (6 months) seems to be the limit, although this can be flexible depending on the immigration official you talk to when you enter the country.
Tourists that end up wanting to stay longer than they initially planned will need to apply for a tourist extension called a prórroga de turista. This can be done at an immigration office. Who is eligible for an extension, however, is also debatable. It's also a hassle to get an extension. It is usually easier to leave Panama and come back more than 3 days later and refresh your visa entry stamp with another 183 days.