Government and Economy
Panama's Government and Economy
Panama has a constitutional democracy with one president and one vice president, both of whom serve single five-year terms. The president is not eligible for immediate reelection, but must sit out for at least two terms (10 years) before becoming eligible for reelection. The current president of Panama is Juan Carlos Varela, of the Panameñista party, who was elected in 2014.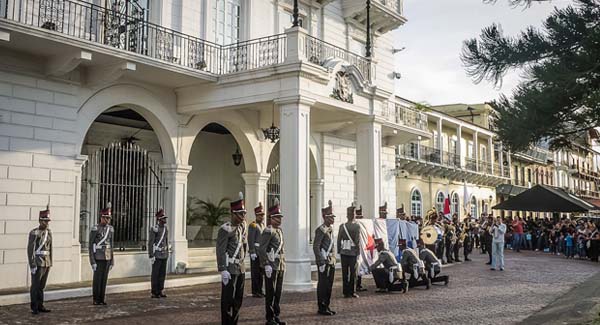 The presidential palace, which began construction in 1673, is located in Casco Viejo and is known as the "Palacio de las Garzas" or "Palace of the Herons" because there are many Herons which walk freely around in the courtyard. The herons were first brought to the building in 1922 by former president Belisario Porras, at the suggestion of friend and famed Panamanian poet Ricardo Miro.
The popularly elected national legislature, known as the Asamblea Nacional, is unicameral, meaning that it has just one house. As of 2009, the number of legislators was fixed at 71. These legislators serve five-year terms concurrently with the president. Panama's Supreme Court of Justice has nine justices who are appointed for staggered 10-year terms. There are also five superior courts and three courts of appeal. Suffrage is universal and compulsory in Panama, and everyone over the age of 18 is required to vote in national elections, although those who fail to do so are not penalized.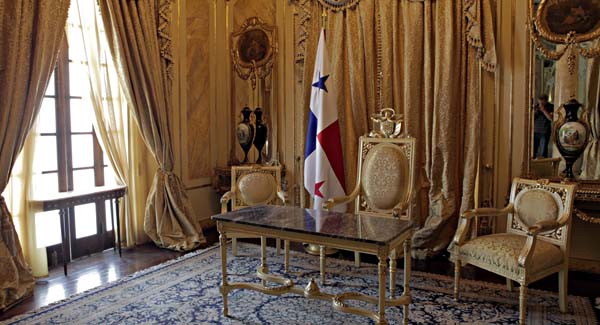 All in all, Panama's government is as stable and fair as it ever has been – every election since 1994 has been considered free and equal. This wasn't always the case. There is a long history of military involvement or oligarchy within the government. A military dictatorship was in place from 1968 to 1989, which ended when the U.S. invaded Panama and ousted Noriega from power. During this period, the president was essentially a figurehead and the legislature and courts lacked real power.
Panama's dollar-based economy depends on a sizable services sector that accounts for nearly three-quarters of its GDP. This is in stark contrast to other Central American countries that largely depend on agriculture. The services sector includes the operation of the Panama Canal, the Colón Free Zone, international banking, container ports, ship registry, and tourism. Agriculture accounts for less than 7 percent of the Panamanian GDP; the country's main exports are bananas, coffee, sugarcane, shrimp, and rice. Panama's largest trading partner is the United States.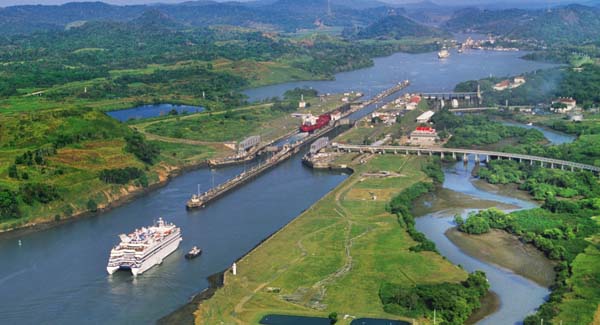 Panama has one of the fastest growing economies in the Americas. In 2012 its GDP hit $34.82 billion, with a growth rate of 8.5 percent. For the last several years, it has posted GDP growth greater than 7 percent and sometimes above 10 percent. This economic growth is due in large part to a boom in construction, much of which is aimed at foreigners who come to retire, do business, or travel. On a larger scale, an expansion of the Panama Canal, which began in 2007 and is scheduled to be completed in 2014, has further bolstered the economy. This expansion will more than double the canal's capacity by allowing larger ships to traverse the canal. Panama City is also constructing a metro system (valued at $1.2 billion) that should be completed in 2014. This healthy economy has also cut the unemployment rate, which in 2012 was just 4.4 percent.
This strong economy has not, however, reached all members of Panamanian society. Panama has the second worst income distribution in Latin America, with around 30 percent of the population living in poverty. Many of these people (most noticeably the indigenous groups) get by on less than US $1 a day. On the other end is the super-rich. A 2004 study went so far as to claim that just 80 individuals accounted for half of Panama's total GDP.