Local Staff and Bios
Get to know the people that make Boquete Outdoor Adventures the leading Panama tour operator and provider. All of our guides are locals from Panama, with the most experience and knowledge of the culture and area. You can research our company further using the our social links, Facebook Page, Twitter Feed, Flickr Photos, and our YouTube Travel Videos.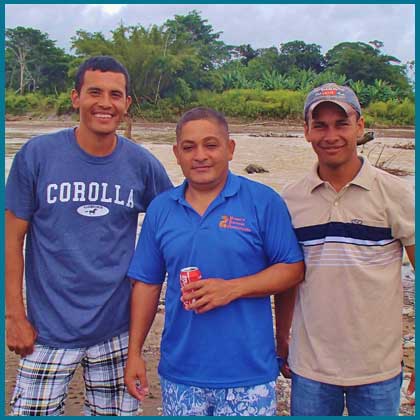 Papito, Jesus, and Fredy
River Guides
Our river guides have been wilderness 1st responder certified, and they know the Panama rivers like the back of their hands. When they're not guiding rafting trips, they also specialize in whitewater kayaking, island trips, sea kayaking, and sport fishing trips.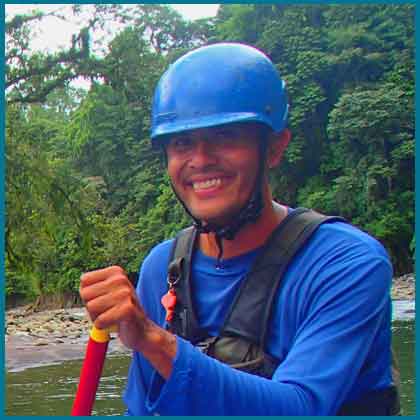 Papito
River Guide
Papito has been kayaking and guiding the rivers of Panama for over 15 years, when he was trained up on guiding. His natural talent in whitewater is remarkable and he provides one of the best and safest whitewater rides on the Chiriqui Viejo River.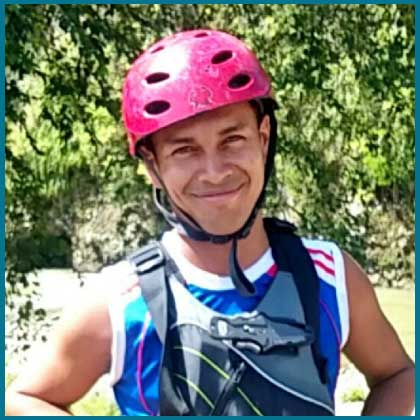 Fredy
River Guide
As a true local, with the Chiriqui Viejo River in his backyard, Fredy provides fun and excitement for his rafting guests. When he isn't on the river, he is a champion rodeo cowboy!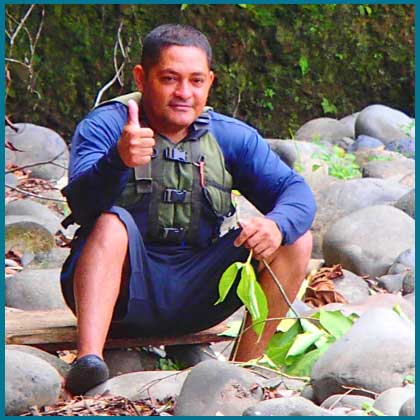 Jesus
River Guide
Jesus is always smiling and loves to have a great time on the river. He provides a fun whitewater rafting trip for everyone.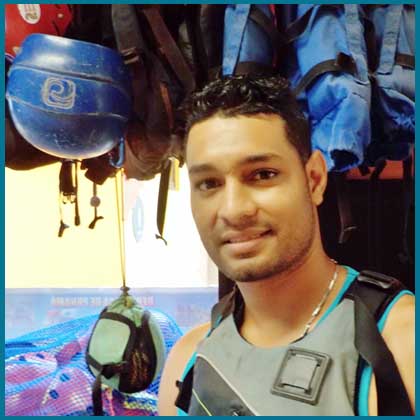 Alex
River Guide
Alex is the young buck of the group providing a fun and wild ride for everyone in his boat. He is a local from nearby the river for his whole life.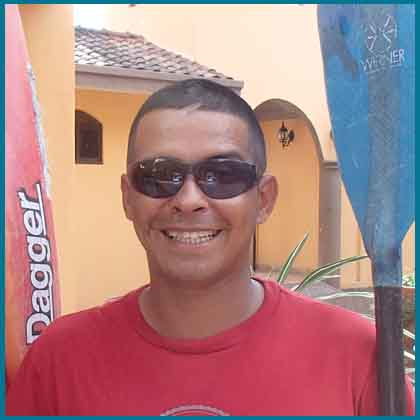 Ivan
River Guide
A true Chiricano with a ton of years rafting on the rivers of Panama, Ivan's boat is usually the most adrenaline-rushed ride on the river, making sure to pick the "hard" lines through every rapid.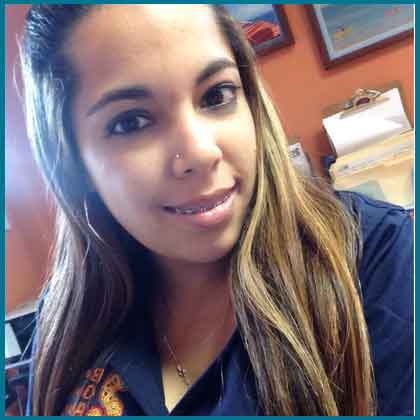 Nicole
Office Manager
Nicole runs the BOA ship, organizing the office, handling reservations and accounting, and all necessary miscellaneous office tasks. She grew up in Atlanta, Georgia, but returned to Panama where her family is from.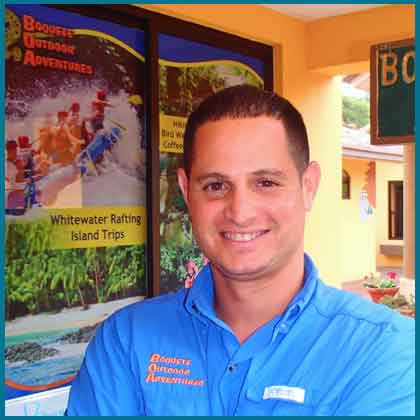 Ed
Office Staff and Guide
Ed brings great energy to the BOA team, answering client questions in the office, and guiding trips. Growing up in Colorado, a Broncos fan to the core, Ed is bilingual and is dedicated to helping phenadip.com Team BOA.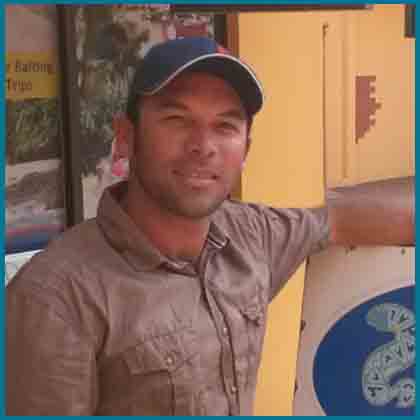 Jaime
Hiking Guide
A fun-loving and laid-back Panamanian who really loves and takes great care of the forest. Jaime aka "Lobo" provides a fun and informative hike on the numerous trails throughout Boquete.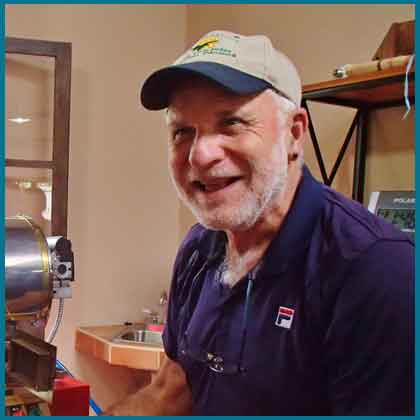 Rich
Coffee Owner and Guide
As the owner of Finca dos Jefes Coffee Plantation, Rich offers and insider's look at the coffee industry in Boquete, able to provide an interesting and informative tour that is a highlight of many guests' trips.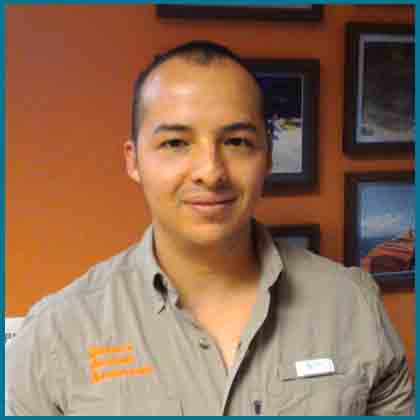 Enson
Driver
Enson handles many of the Boquete Outdoor Adventures David Airport Pickups, as well as driving some tours and shuttles to Bocas.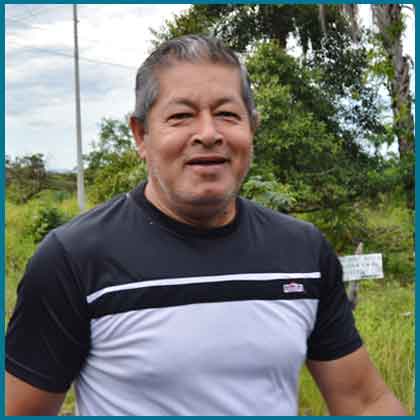 Ernesto "Viejo"
Driver
Viejo has been with BOA for several years, being a sort of "grandfather" to the team.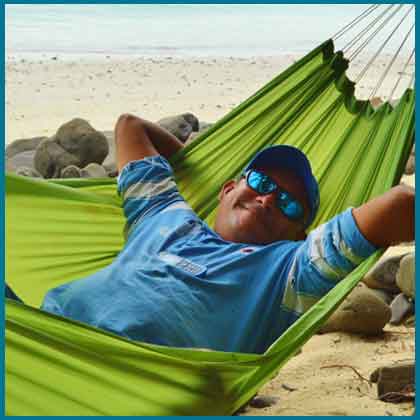 Alonso "Jay"
Boat Captain
Born and raised in Boca Chica, a small town of about 500 people on the Pacific coast, Jay is head of his household, as well as most of the small town. He's making a name for himself, becoming the most reliable boat captain to get our trips out to the gorgeous islands of the National Marine Park.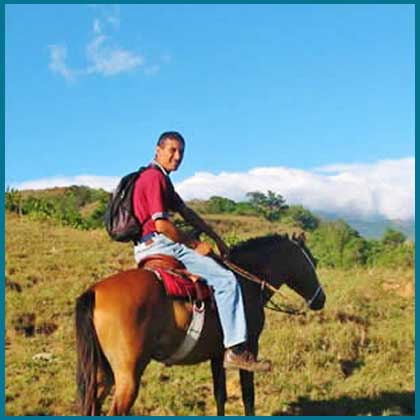 Franklin
Horse Guide
Franklin is a horseman through-and-through. He provides an amazing tour in the highlands and lowlands of Caldera, with gorgeous views of Volcan Baru, all on horseback.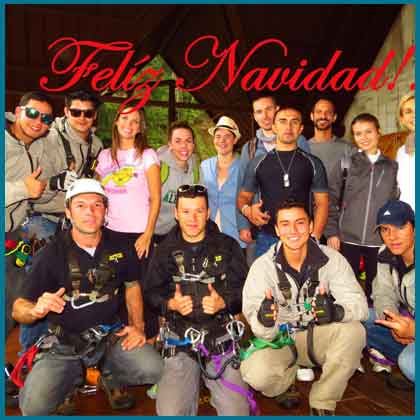 Boquete Tree Trek
Zip Line Guides
The several Boquete Tree Trek Zip Line guides have been trained and certified by the highest standard, and provide an awesome and fun adventure through the canopy.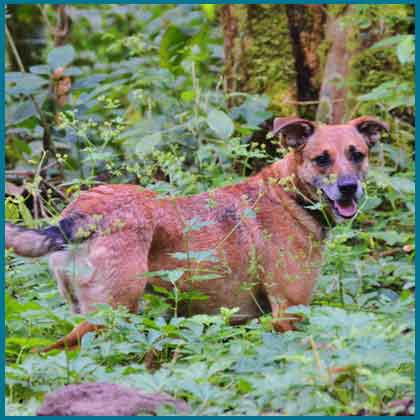 Remo
BOA Doggie
Remo's favorite trip: All Of Them! Especially the island trip and any hikes into the cloud forest. Remo is the best mascot BOA can have, with a great attitude, positive energy, and love of eating (meat). He can often be found in the office or out on a trip!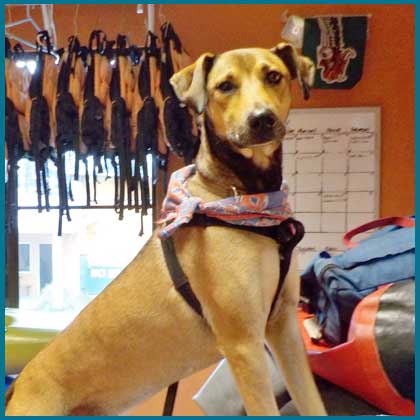 Rio
BOA Doggie
Rio is new to the BOA team, fresh off the street. He is happy to join in any trip that he can go on, with so much energy, he will outrun the best of them.